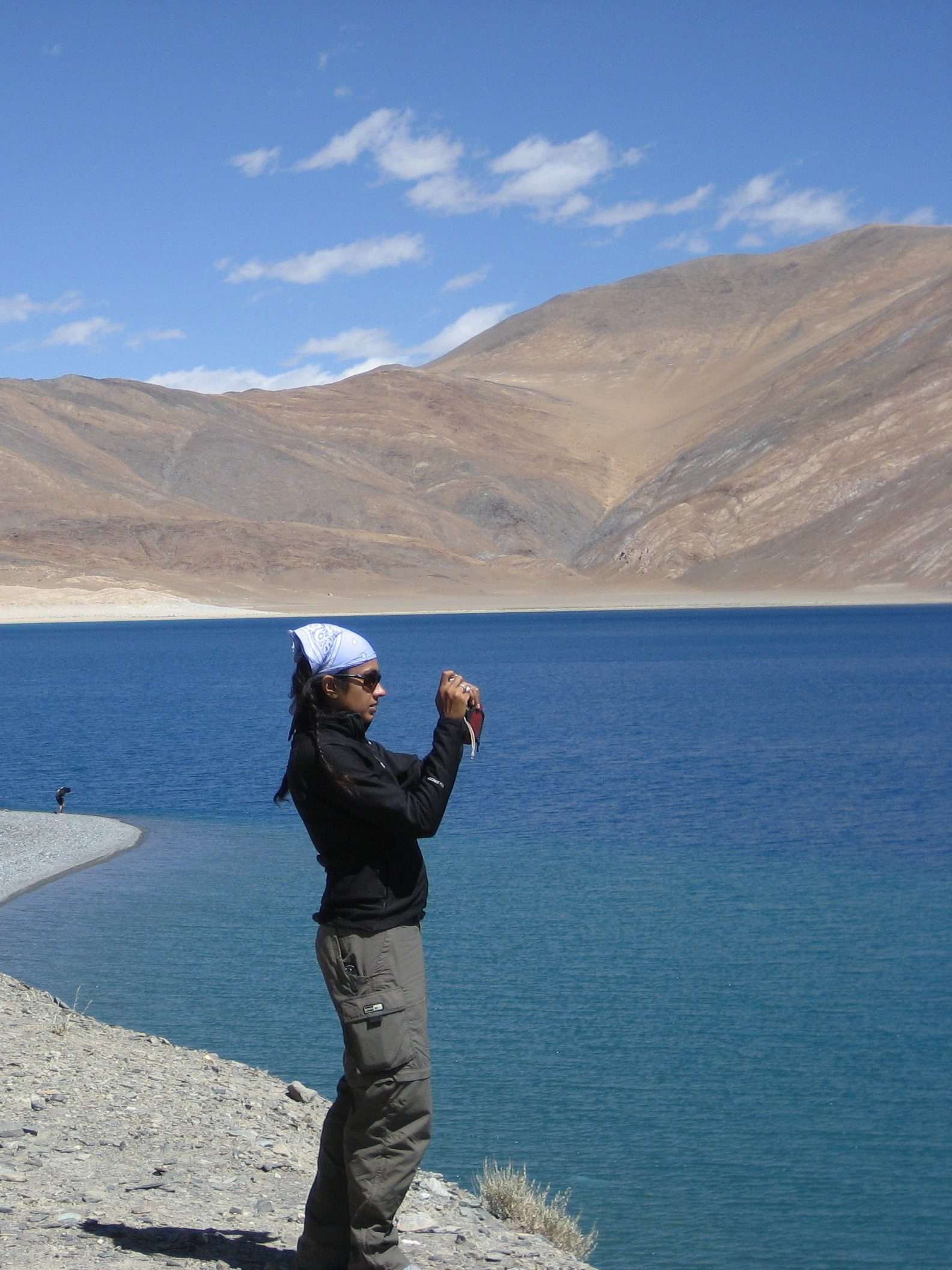 Trained with a PhD in geology, Dr. Alka Tripathy-Lang has transitioned from academia to the world of science news writing and has no regrets.
Alka earned her Master's degree in Geological and Earth Sciences/Geosciences at the University of Texas at Austin in 2006 and went on to pursue her PhD at the Arizona State University.
She later completed her postdoctoral fellowship at the Berkeley Geochronology Center until 2018.
Alka says that her PhD could not have prepared her for one of life's biggest challenges — motherhood. While finishing her postdoctoral work, she had two children.
Being a new mom was daunting for Alka, but she took on this challenge with open arms.
"The only thing I was really good at was picking boogers out of my kids' noses because I spent so much time picking tiny little minerals under a microscope," she jokes.
Though she does miss the fieldwork and laboratory environment of geology, she was not enjoying the academic writing and wanted more quality time with her family. She decided to finish her postdoctoral fellowship and put academia behind her.
Only a day after Alka's postdoctoral fellowship ended, she received an email from the boss of her friend Dr. Wendy Bohon, also featured on this blog, about another job opportunity for the Incorporated Research Institutions for Seismology, now known as EarthScope Consortium.
In this role, Alka helped maintain a database of citations and write science highlights for their website. This was her first dip into writing for the public, and she fell in love with it. It offered her flexibility between work and motherhood, as well as more enjoyable writing for her.
This opportunity led to an externship program for budding science writers, which she was the first to graduate from. She is still currently an independent contractor for IRIS, writing news pieces for the website.
Since 2019, Alka has evolved into a freelance science writer, fact-checker, and editor — writing pieces ranging from topics like whale songs to earthquakes.
Alka also writes book reviews for news organizations and is a developmental editor for books.
There is one story Alka covered that made her most excited in particular. It was a piece covering a database that held geochemical data from Polynesian artifacts.
She wrote about how scientists can use geochemistry to trace where certain archaeological artifacts were sourced from, which is important particularly in Polynesia when tracing migration patterns of Polynesian people.
Through writing this piece and speaking to Indigenous Polynesian archaeologists, she learned the importance of understanding Indigenous peoples' culture and relationship with these objects.
Alka explained that the Polynesian people she wrote about have relationships with non-human things because of how their ancestors used these materials.
"It turned into a story that was not just about how to trace these migration paths, but when you are tracing them, you need to take into account how Indigenous people feel about those artifacts. They're not just 'things,'' she explains.
The article is posted on Eos.com, a science news magazine.
Alka has started thinking about her freelance writing as a small business, and last year she set a goal for how much money she wanted to make. She is proud to say she met that goal, all while her kids were still home with her during the COVID lockdown.
This gave her a lot of confidence that she didn't have in the past.
"That was a big deal for me to hit that goal in 2021. I felt by meeting these goals, this was something that I can sustain," Alka says.
For Alka and for many parents, the COVID lockdown was a real challenge. Both of her children were doing school work from home, which made Alka a full-time teacher and mom, all while working from home.
Along with her successful writing career, exercise has been an important part of Alka's life. She formerly participated in triathlon races, which is actually how she met her husband.
She was a part of the Arizona State University cycling and triathlon club, and at her very first workout there, she met a man cycling next to her. They have been together ever since!
Though she has slowed down with triathlons, she is still an exercise lover. "I find that working out, even if it's a long walk with the dog, clears my head and helps me focus on my work at hand," she says.
Alka hopes to continue with her freelance writing career.
Her biggest piece of advice is to find a mentor to help you along your journey. "It's really important to find your people who can help you," she says.
"I want to be a model for my kids — "Look, your mom can do things other than being a mom."
You can find Dr. Alka on Twitter, Instagram, and LinkedIn. Check out her website too!